!– TemplateBeginEditable name="head" –> <!– TemplateEndEditable –>

DIANNE EASTMAN
HOME | SAMPLES | ABOUT ME | BLOG | VIDEO | CONTACT
Eastman Video is where I create videos, mostly for the web, with my partner Harold Eastman.
We work in a documentary-style, letting people tell their own stories.
Sometimes we make something just for fun, like this one: Dollhouse Morning.
For other video work I've done in partnership with Harold Eastman,
click on the link below.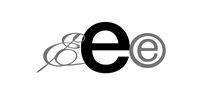 E A S T M A N V I D E O